Hello Reader,
In July I felt deep shock as I read an article and watched this docu series where I learned that Les Wexner, the founder of Victoria's Secret, was the biggest funder of Jeffrey Epstein. As a teenager growing up in small town Ohio, the shopping mall was the main influence that informed my sense of body and beauty. Our cultural allowed Wexner and Epstein to influence MILLIONS AND MILLIONS of women through advertising and sexualizing beauty. My grief and rage is a new animal I am trying to tame and not just cage and ignore. This is my call to action. There has never been a more culturally relevant moment to begin re-writing this script of the War of Domination we are currently living in. How do we create a future culture that allows for softness and tenderness and vulnerability? How can my fierceness be in service to holding and healing trauma, celebrating pleasure, allowing for diversity and supporting radical self-love?
As I recently was reminded in this Carl Jung documentary, the personal shadow is a bridge to the collective shadow. The only place you can really deal with the problem of evil is in yourself, the hope to change the world is a childish illusion. The safest place for me to channel my grief and rage right now is re-visiting my Wearable Weapon series and building new scissor skirts and razor blade lace. This is where I can communicate my layers of rage and bring beauty. This beauty can bring in the people seeking surface fashions and the deeper meaning can be revealed. The artist's maverick responsibility is sometimes to sugarcoat the bitter pill and slip it down our gullet, telling us what we didn't think we wanted to know. Quote from High Tide in Tucson by Barbara Kingsolver.
What are you creating, making, doing, reflecting, reading, writing, watching that transforms your rage into beauty? Please send me an email and share. I want to hear from you. Now is the time to gather and communicate and support each other. Even though most of you have read this Margaret Mead quote, it continues to inspire me: Never doubt that a small group of thoughtful, committed citizens can change the world; indeed, it's the only thing that ever has.
3 things I am engaging and creating to TRANSFORM MY RAGE INTO BEAUTY:
1 >> A year of consistent newsletters ( 2x a month ) to my friends, family and colleagues. Each newsletter will have a theme starting with the letter S. This week is about Sanity. Actions I am taking to own my shadow and stay sane in this crazy world.
ORIGIN sane | sān | early 17th century: from Latin sanus 'healthy'.
Here are my S topics (in a random order) : SANITY | SILENCE | SEXUALITY | SOBRIETY | SAMUEL SAGAN | SUN | SAFETY | SOLAR SPECIES | SELF-SUPPORTING | SOLITUDE | SUGAR | SOLVENCY | STRENGTH | SPRINGS | SERVICE | SELF | SEVEN | SMOKING | SACRED | SILLY | SOAR | SEEKING | SITTING | SAMSKARAS | SPIRIT | SURRENDER *if you have an S theme to suggest, pls email!
2 >> Re-visiting my 2008-2015 project Wearable Weapons that I created pre #metoo. I am evolving Wearable Weapons into a project that helps create tools of reclamation through an integration of sourcing the collective voice and wisdom - my fine art sculptures and wearables, other artists work, a compilation of survivor stories, visionary consultants, and leaders in the fields of sexual health, education and radical self-love.
3 >> Teaching my second Indestructible Beauty course to a small group of women online. We will explore creativity as a spiritual practice. This course is to help you find and listen to your inner creative whisper. We each have a quiet voice inside, an intuitive flow, to tap into to creative with. This course is currently only offered for women-identified humans. Each week there will be a short slideshow presentation of art works followed by an experiential activity. We will engage in discussions and Q&As. There will be some readings and creative tasks to complete between the times we meet, plus a final project (writing, spoken word, visual art, or movement.)
xx Carrie Mae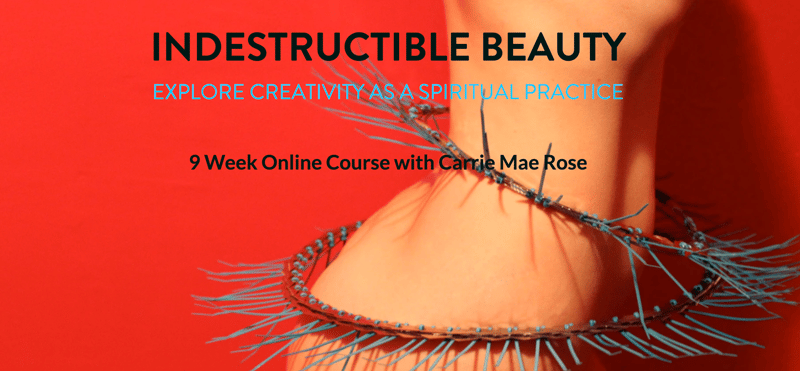 9 week (online) course with Carrie Mae Rose
October 10th - December 5th 2022
​
​
OTHER UPDATES
---
As some of you may have observed from my posts on Facebook, I am enthused about my drawings with the new AI tool DALL.E​
I have been practicing the new art of *prompt engineering* by making multiple series of ladies with a few of my favorite things.. and female animal deities! I am developing a new website called SKYSISTER that will be revealed soon :) I am working on a package deal for co-creating images with clients (YOU) and also making them into art prints and NFTs. Here is a *small* selection from my hundreds of images of Ladies (and Animal Deities) with agaves, eagles, owls, planets, rockets and landscapes!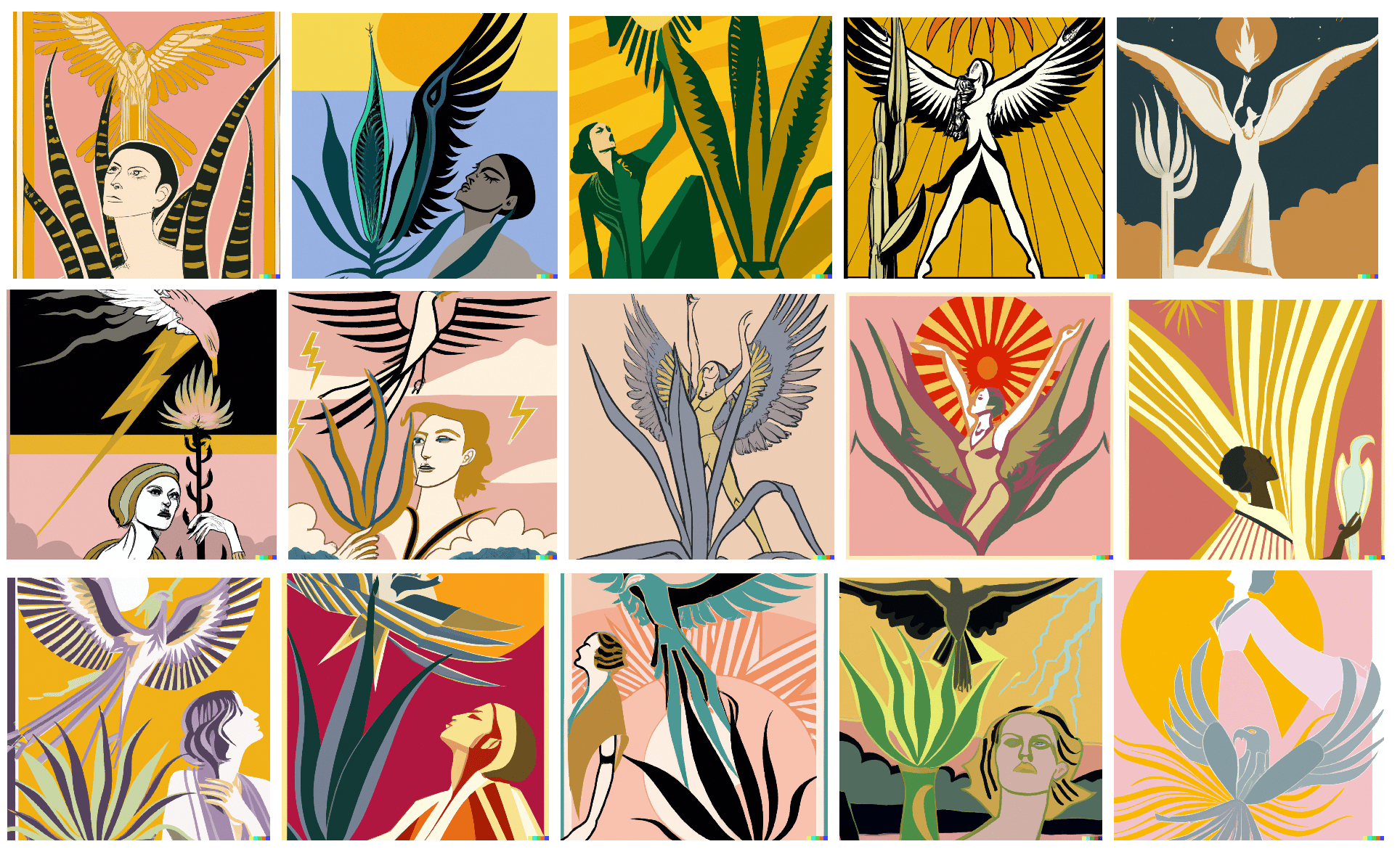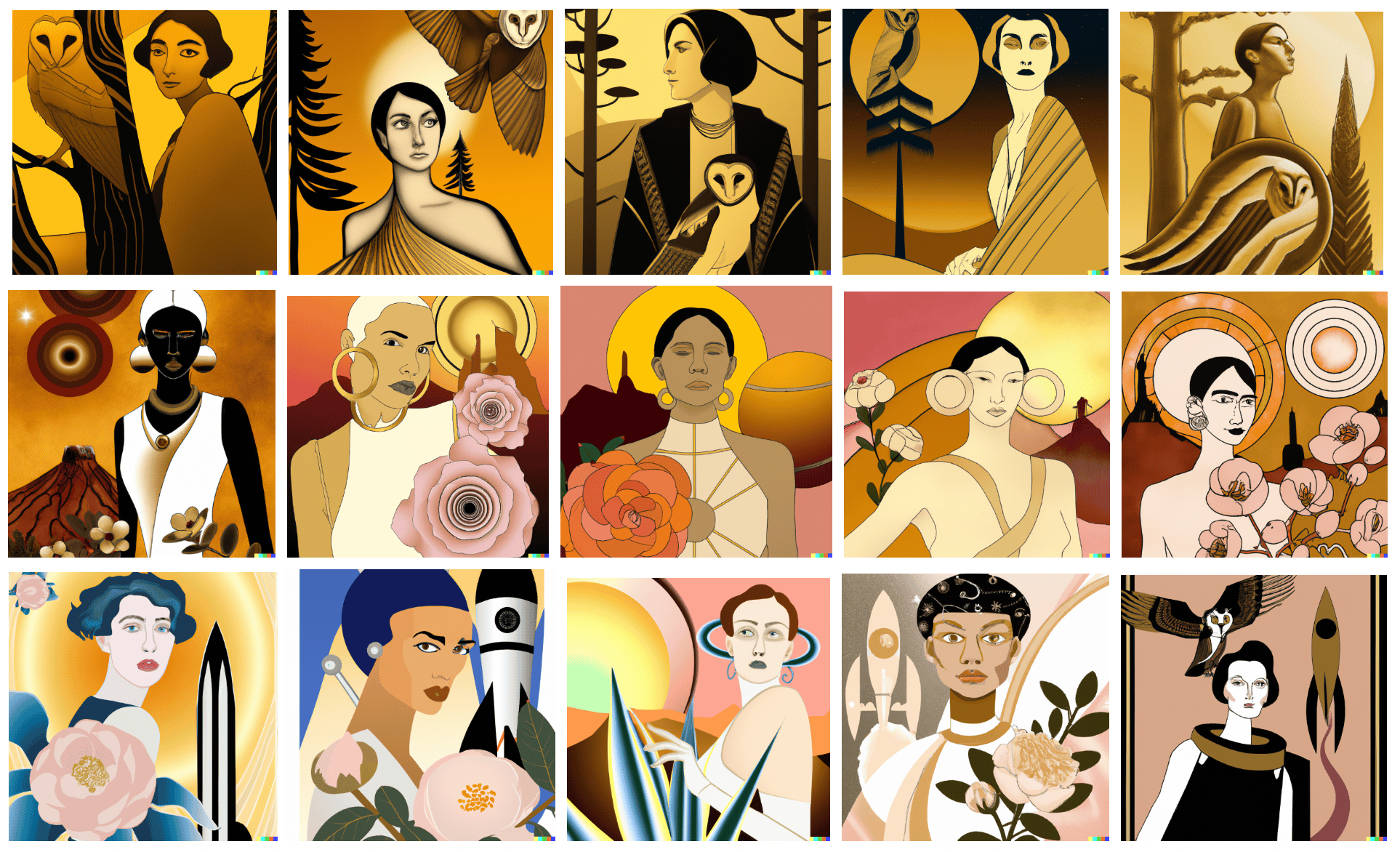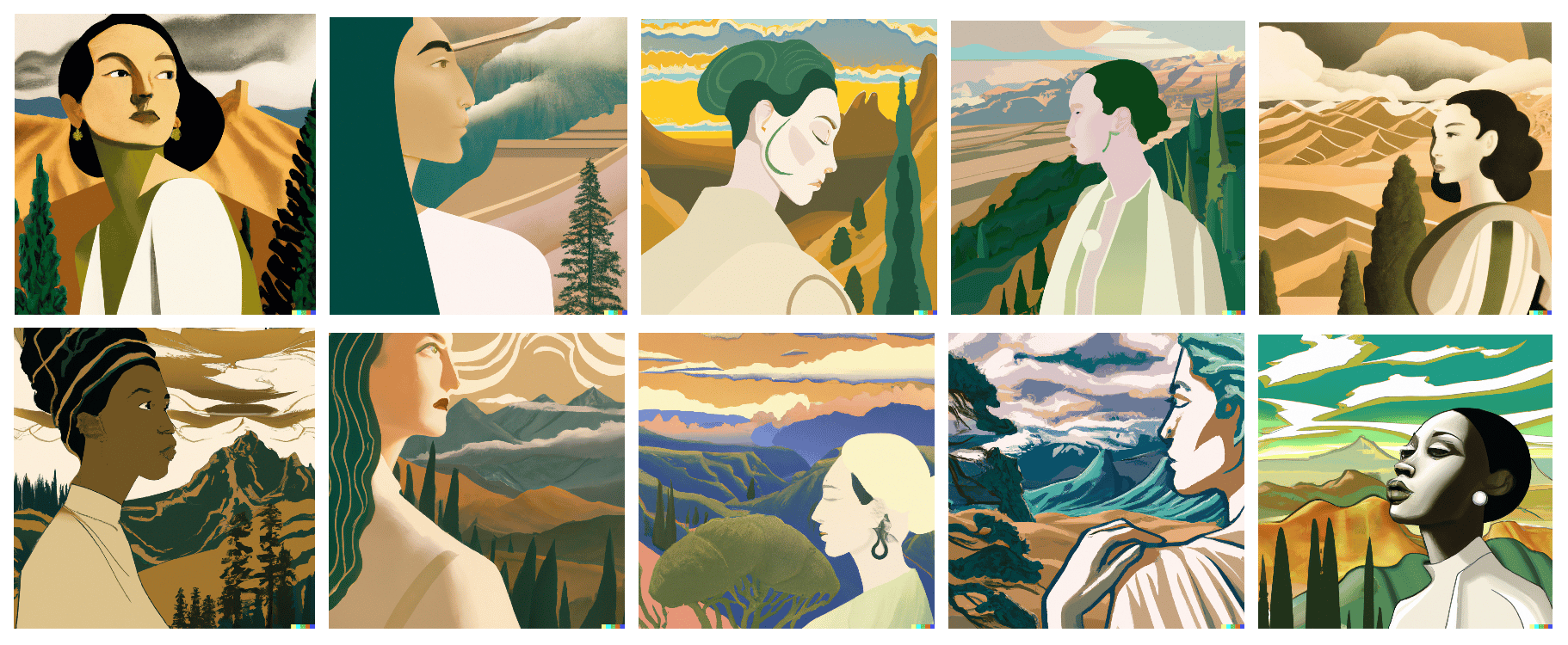 ​
---
I am currently accepting commissions for AGAVE ART.
They are hand-made in my Jerome, AZ studio.
​Agave Wings, Agave Aureoles and Agave Suns.
Please email with any quotes or questions!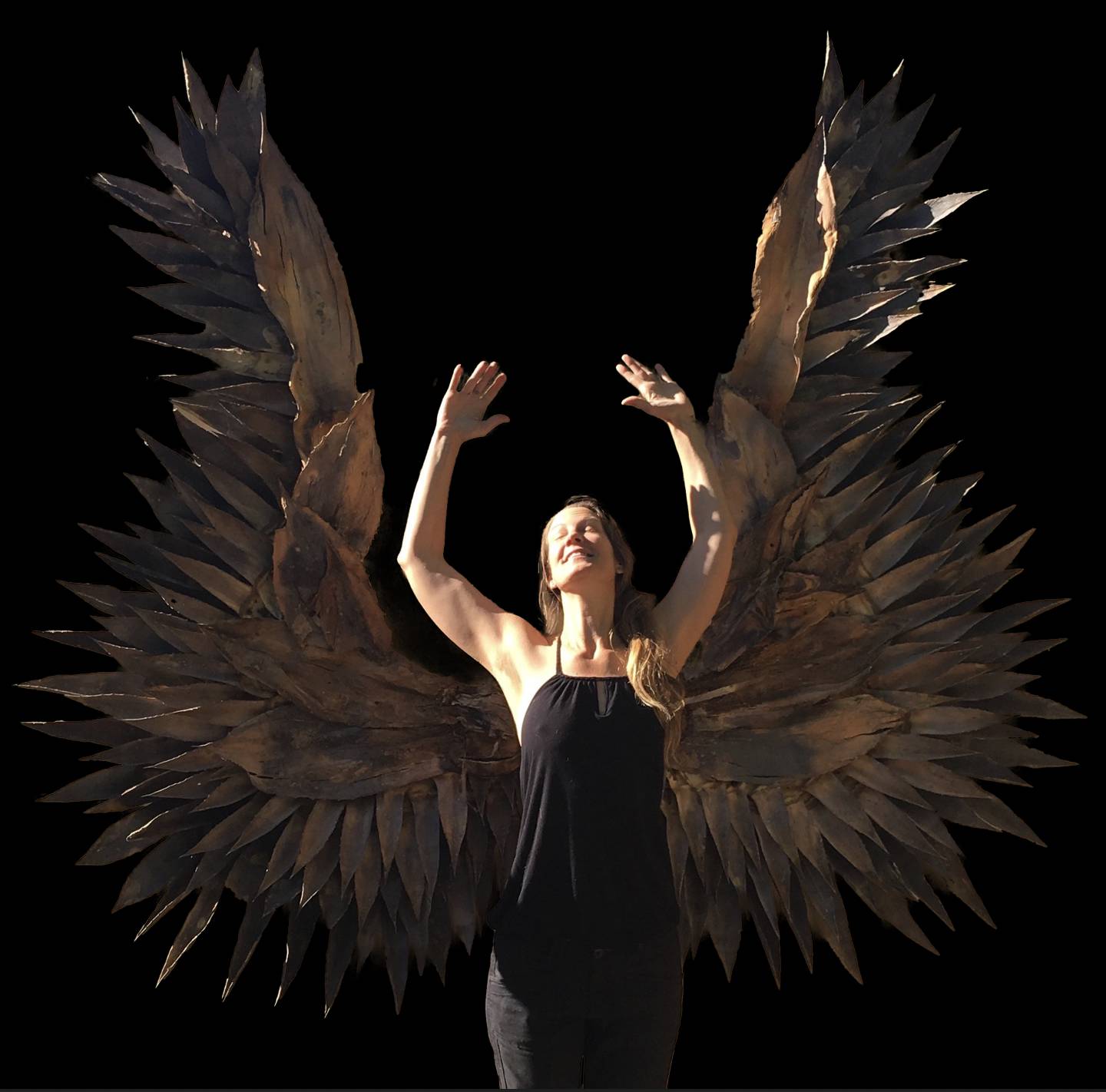 ---
Free to SOAR. Ready to ROAM. Tulip and I are contemplating fully committing to a phase of migratory Van Life. If anyone hears of any contests, sponsorship or has leads on a great deal for a 4WD Sprinter or Nissan Van, pls email! Van fund coming soon :)
---
​